12th April,2022
IT Club of Dasmesh Girls College Has taken an initiative for Spreading Awareness regarding CyberSecurity.
In this Context,Muskan Student of B.C.A 2nd Year has been selected as a "Cyber Security Ambassador".
17th January – 22nd January,2022.
The IT Club organised "One Week Basic Computer Skill Program" for Non-Teaching Faculty from 17th January to 22nd January,2022.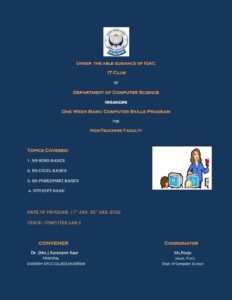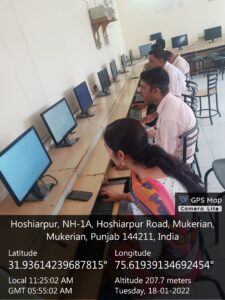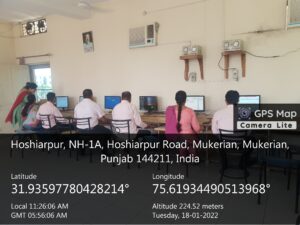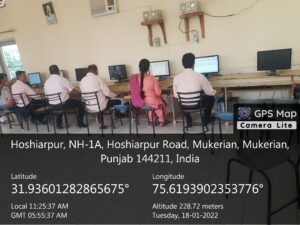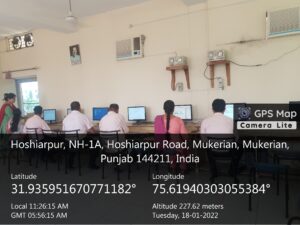 15th January,2022
IT Club Organised "Online Tech Writing Competition" on 15th January,2022.In which students from different departments participated.The main Objective of this Competition was to Encourage the students for Tech related Writings.
Result of this Competition was: 
1st Kamaljit Kaur (B.C.A 1st) , 2nd Tamanna (B.C.A 3rd), 3rd Rohini (B.C.A 2nd)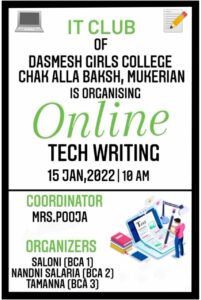 18th September,2021     
IT Club of Department of Computer Science organized an "Online IT Quiz" on the theme of "Cyber Security and General IT Awareness "  on dated 18th September,2021.
In which many students from different streams have participated.
Result of the Activity :
1st Nishtha Thakur(B.B.A 1st) , 2nd Tamanna (B.C.A 3rd) and 3rd Ritu Devi(B.A 1st)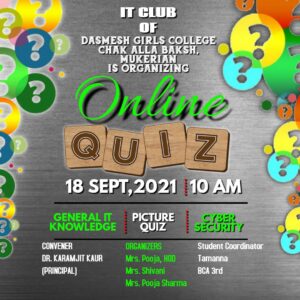 9th August,2021
The IT Club of Department of Computer Science organised a Web Lecture on the theme "Use of Technology in Education" on 9th August,2021.
Resource Person : Dr. Gunwant Kaur Brar (Assisstant Professor, Shivalik Institute of Education & Research,Mohali)